TWO CHANCES TO WIN AN MI-6 PINPOINTER COURTESY OF THE GDA PODCAST AND XP METAL DETECTORS !
THIS FRIDAY @7.30PM GMT.
The show will feature XP Guru Gary Blackwell alongside host Lance Goolsby.
THE WINNER WILL DRAWN LIVE WHILST THE SHOW IS ON AIR  – Its is easy to enter you simply have to click on the images below and subscribe to the channels and comment #MI-6 on the XP Team USA Video ( you cannot comment on the skill school video , just sub the channel )
We will then put the names of all who commented on the XP Team USA video into a random name generator
AND for a SECOND chance to be in to win whilst the Global Detection Adventures Podcast is LIVE Comment #MI-6 on the live comment feed on spreaker as the show airs.
Doing both will put your name in the name generator twice !
CLICK AND SUBSCRIBE
CLICK , SUBSCRIBE AND COMMENT #MI-6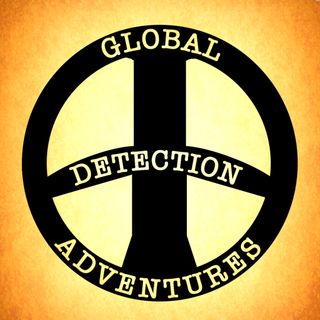 CHANCE 2 – ONLY WHIST SHOW IS LIVE AT 7.30PM COMMENT ON SPREAKER FEED !! CLICK THIS LINK TO LISTEN LIVE !