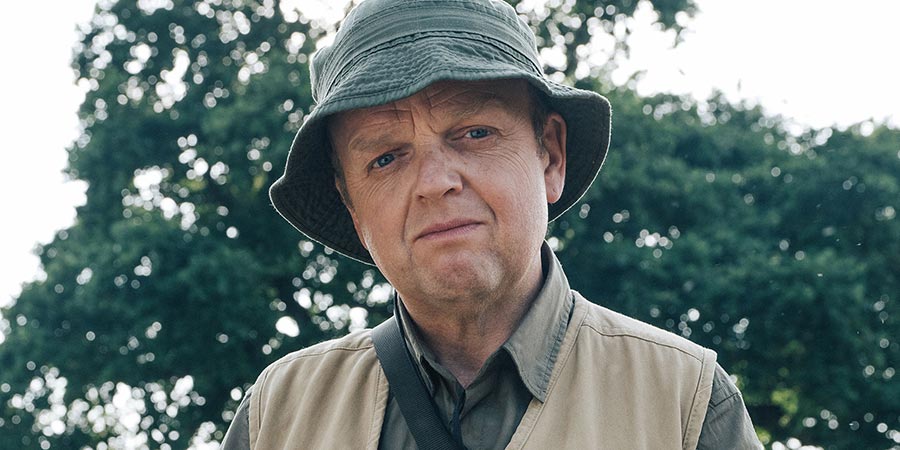 Filming has begun on Don't Forget The Driver, the new BBC Two sitcom starring Detectorists lead Toby Jones.
It has been revealed today that No Offence star Claire Rushbrook and Marcia Warren (No Place Like Home, Vicious) will join Jones in lead roles in the comedy.
The cast list also features newcomers Jo Eaton-Kent and Luwam Teklizgi, alongside Danny Kirrane (Wasted), Erin Kellyman(Raised By Wolves) and Dino Kelly (Peaky Blinders).
Don't Forget The Driver was first announced in April.
Written by Tim Crouch and Toby Jones, it is a dark comedy set in Bognor Regis. Jones plays Peter Green, a coach driver and single father who lives a mundane life.
Producers explain: "Green is at full stretch just about coping with his disaffected daughter Kayla, and Audrey, his mum, whose life is rapidly descending into confusion and fear. The discovery of a dead body on the docile Bognor shoreline and an unsettling meeting with a new arrival in town throws Green's life into chaos. A lost soul in need of assistance, who he could help… But will he? Can he?"
Talking about the themes of the show, the BBC says: "It follows a group of people struggling with their place in the world, their own sense of identity, and reveals how, in one single moment, even in the most ordinary of lives, an accidental encounter can change the course of everything."
CLICK HERE to continue reading