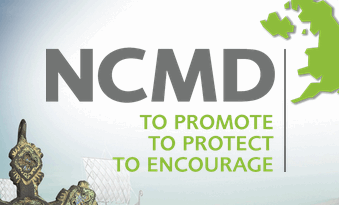 John wells Chairman of the Midlands Federation and the Midlands representative at the NCMD will be the special guest on The All Metal Mode UK Podcast LIVE @8pm on 17/01/2019 on Spreaker.
Hear about the creation of the NCMD , The political wranglings that take place and what the NCMD does for the hobby.
You will likely be surprised – the NCMD is much more than simply insurance !!
CLICK IMAGE below to listen to previous episodes of the show featuring Dilek Gonulay, Gary Blackwell, Mike Smith, Mark Hambleton, Addicted To bleeps, iDetect, Pete Turrell and many many more.
Tonight's NCMD show will air at 8pm.