You might remember back in 2018 two Detectorists found a Hoard of 'gold' Roman coins on the Suffolk / Essex border – You can imagine how they felt – Shouting , jumping around and dancing in the field at the incredible Discovery.
But all was not as it seems, you see Paul and Andy had permission to Detect Farmer Bishops farm from the popular BBC Television series 'Detectorists' and it transpires that the coins in fact were left behind props from the show. reproductions.
Andy Sampson and Paul Adams had been metal detecting in a field on the Suffolk/Essex border when they found more than 50 "gold" coins with pottery.
Mr Sampson said his friend started "shouting and jumping around and dancing" after he found the "treasure".
However, it emerged the fake coins were a prop for the BBC show Detectorists.
Andy describes the day they discovered the coins…
"Paul was running around and shouting 'Roman Gold' it was like He was floating across the field rather than running and I thought he was winding me up"
In total the pair found 50 'gold' coins and pottery which they believed could be worth up to a quarter of a Million pounds and started to think about how they could spend the money.
"Paul kept running at me shouting, 'Roman gold!' and I thought, 'he's winding me up'," he said.
"He was floating across the top of the field rather than running through it. I wish I'd had a camera."
The pair went back to the furrow and found more than 50 gold coins with pottery, which they believed at the time could have been worth up to £250,000.
Returning home jubilant with His stash Andy showed his neighbour who immediately realised something was wrong with the coins.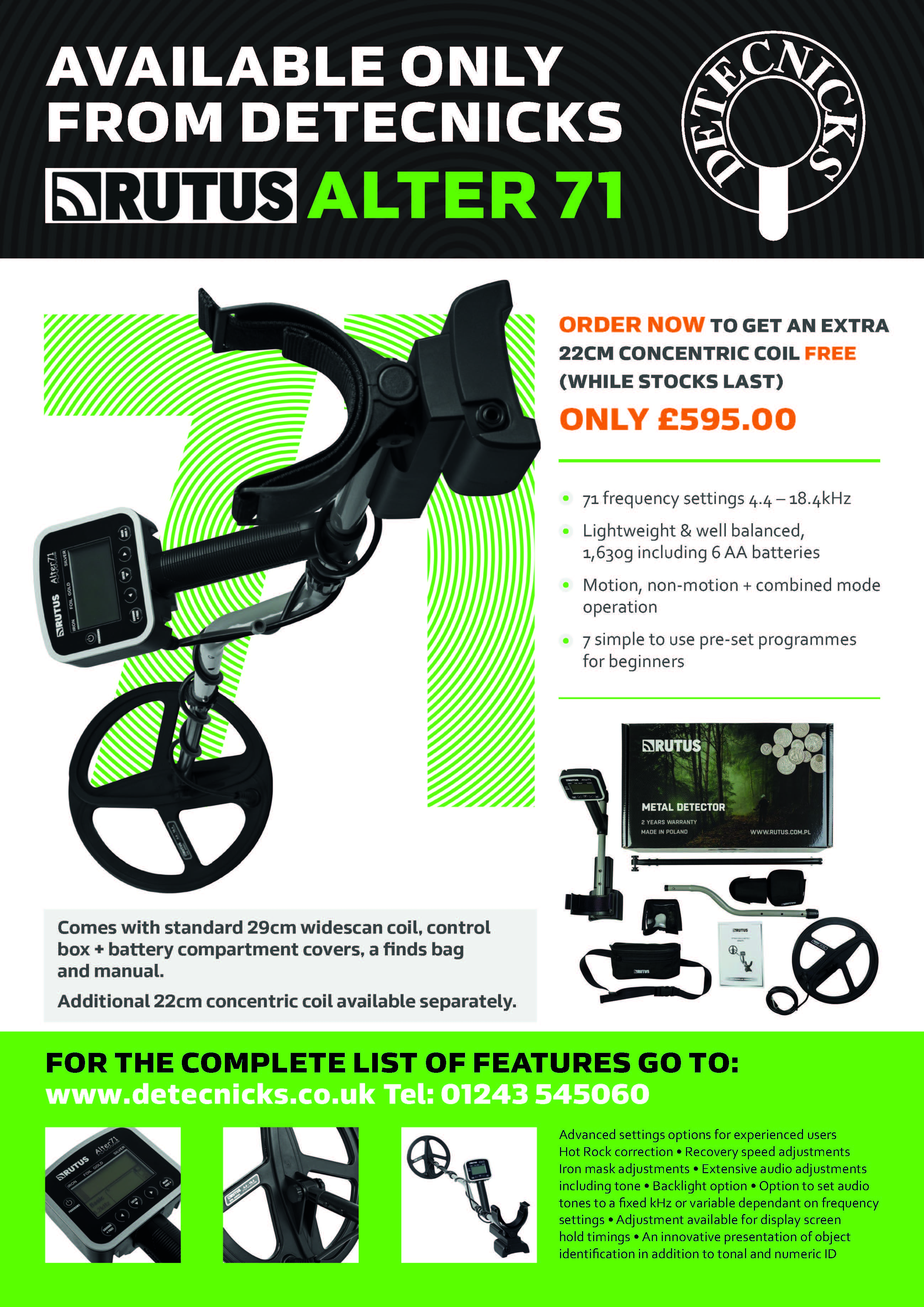 After investigation Andy and Paul found out the land was used as a filming location for the Detectorists TV Series and the coins had in fact been left behind props.
Andy and Paul of course felt disappointed that the coins turned out to be fake and that they had in fact not found Roman Gold…..
Until January 2019 When Andy DID FIND THE REAL THING !! Posting on The All Metal Mode UK podcast facebook group Andy showed off his fantastic find !!
Andy is a regular guest on The All Metal Mode UK Podcast and we look forward to getting him on air once again to chat about this amazing find ! Well done Andy !
You can listen to Andy on The All Metal Mode UK Podcast link below.
Scroll down for images of Andy's coin.