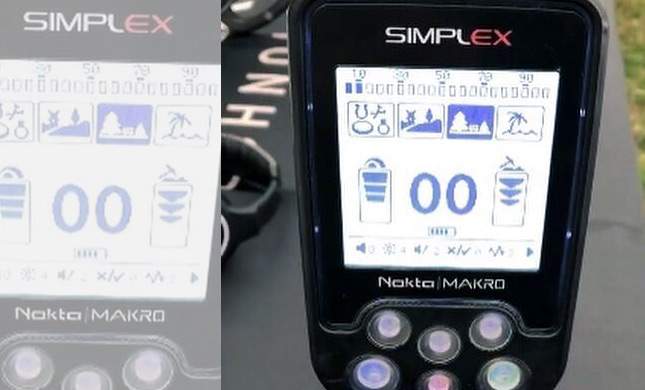 ( image – MD-hunter )
The Nokta – Makro Simplex promises to makes waves in the entry level machine market , an immersible machine to a depth of 3 meters , A simple machine to use with preset ground balance and with four search modes , All Metal, Park, Field and Beach.
The machine even works on salt water !
A telescopic shaft similar to the Anfibio makes transport easy and the machine is light weighing in at a reported 1.2kg.
The Machine will also have a backlight and Vibration function.
With all the recent focus on mid- range Machines it is exciting to see Nokta Makro developing an entry price machine with these top specifications !
With the Simplex it appears that Nokta Makro are continuing to innovate and stay ahead of the competition, Mike Haer of All Metal Mode Podcast summed it up recently   "I am a huge fan of the company and their detectors. I probably talk about them too much to be honest but it's been a lot of years since I've truly been excited about a metal detecting company. My opinion is they are the most innovative company out there right now and they care about their customers. I was blown away when they announced at Detectival they are working on a new detector that will run multiple frequencies simultaneously and what the publics input on what features they want to see on the detector"
No official release date or price has been announced as yet.