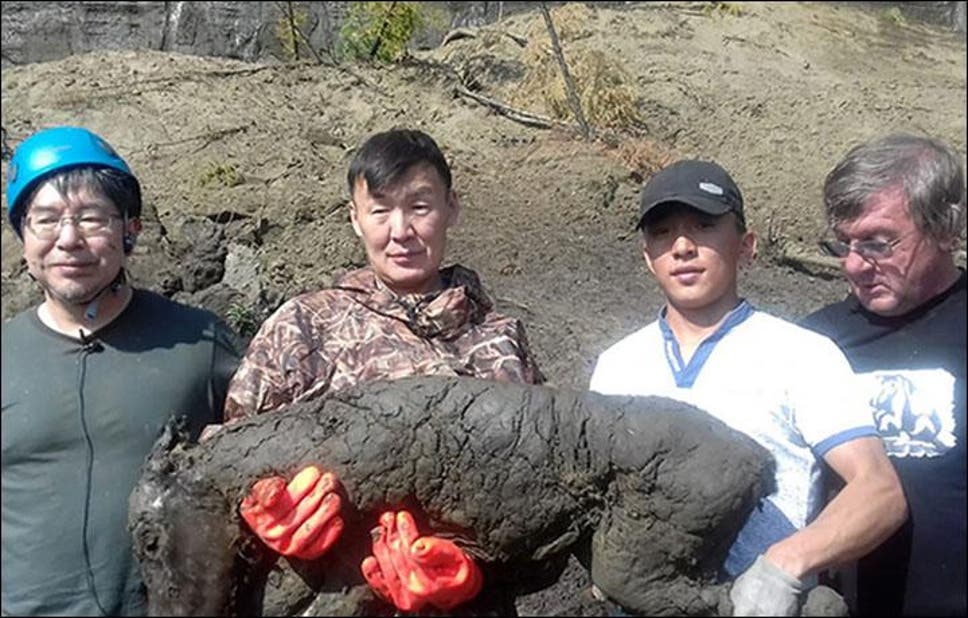 A 40,000-year-old baby horse has been found almost perfectly preserved in Siberia, scientists say.
The foal has been kept in such good condition by the region's permafrost, it still has its hair, tail, mane and many of its internal organs, reports The Siberian Times.
The discovery was made in the Yakutia region – long-known for fossils of woolly mammoths – by a joint expedition of scientists and archaeologists from Russia and Japan.
It is estimated the animal was just three months old when it died – although it has no visible wounds to suggest why.
"This is the first find in the world find of a prehistoric horse of such a young age and with such an amazing level of preservation," said Semyon Grigoryev, head of the Mammoth Museum in the city of Yakutsk and one of those on the expedition.
CLICK HERE to continue reading