Ancient warrior unearthed marching to afterlife with his dagger drawn, wearing stylish earrings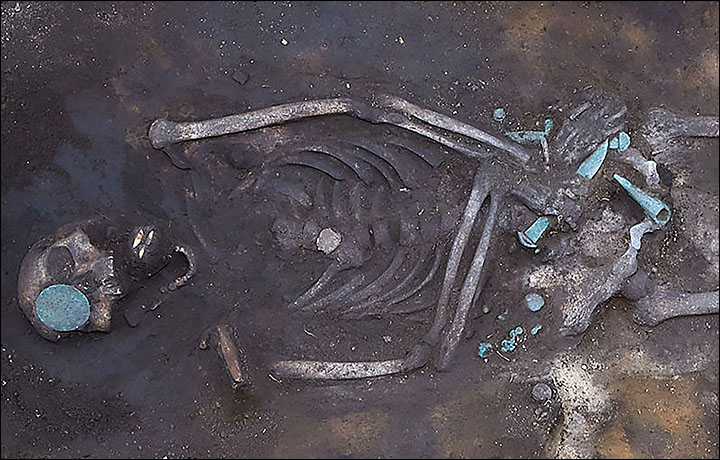 The extraordinary find of this Bronze Age warrior – ready for combat on his journey to the next life between 2,700 and 2,900 years ago – is intriguing archeologists in Omsk city.
Unusual features are the dagger ready for use in one hand, a knife in the other, and a metallic eye patch, or badge, seen as either a mirror illuminating his route to another world, or those who gave him evil glances.
Nearby he had an axe and also some arrow heads.
Rutus Alter 71 – only in the UK at www.detecnicks.co.uk
Not all the treasures in his grave appeared ready for battle – the warrior also had some fetching white metal spiral earrings, made possibly from tin or silver.
CLICK HERE to continue reading